The Ship Operator's Guide to NOx Reduction
Books
,
Environment
— By
admin
on April 27, 2016 at 3:58 PM
 The Ship Operator's Guide to NOx Reduction
SALE 20% off 
(Offer ends May 1, 2016)
The Guide includes:
· International & Regional NOx regulations – what you need to know.
· Overview of Tier II & III compliance options.
· Market uptake analysis of NOx reduction and abatement technologies.
· Technical overview and practical considerations.
· Cost analysis & comparison.
· Independent, critical review of all SCR systems & suppliers.
Fathom Maritime Intelligence has published this independent technical guide with practical tools to support ship owners and operators with decision making for NOx reduction and regulatory compliance strategies.
The guide offers an in-depth examination of all technology options and alternative fuels for both Tier II and Tier III compliance in addition to an extensive, independent review of all selective catalytic reduction (SCR) systems available to the marine market.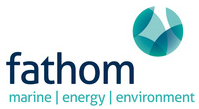 Tags: fathom, Ship Operators Guide
Trackbacks
Leave a Trackback